EXPLORE OUR ISLAND COMMUNITIES
We live here, work here and love our community. Guam is made up of amazing neighborhoods, each offering residents a unique lifestyle.
With parks, beaches, shops, restaurants, culture, festivals, and more, neighborhoods have a little something for everyone.
EXPLORE!

Perez Acres
Perez Acres is a gated community located in Yigo and close to AAFB with manicured lawns, swimming pools, and a playing area.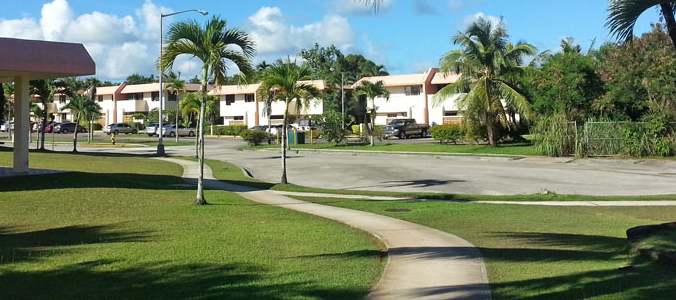 Las Palmas
Las Palmas, centrally located in the bustling village of Dededo, easy commute to the airport, malls, and Tumon beaches, you'll find a family-friendly community.